Getting personal with data
Designing an interface for Biovotion's multi-award winning non-invasive health monitoring device.
The project
The device feeds data into the physiological monitoring platform which allows accurate, truly wearable, continuous long term monitoring. We designed the user experience and interface for the platform, allowing users to quickly and clearly access the crucial information.
The process
We created simple and intuitive graphical interfaces for multiple devices. The tool is used by a diverse audience ranging from doctors and health professionals to athletes, sports coaches as well as individuals. It allows them to monitor vital signs, fitness levels and sleep quality.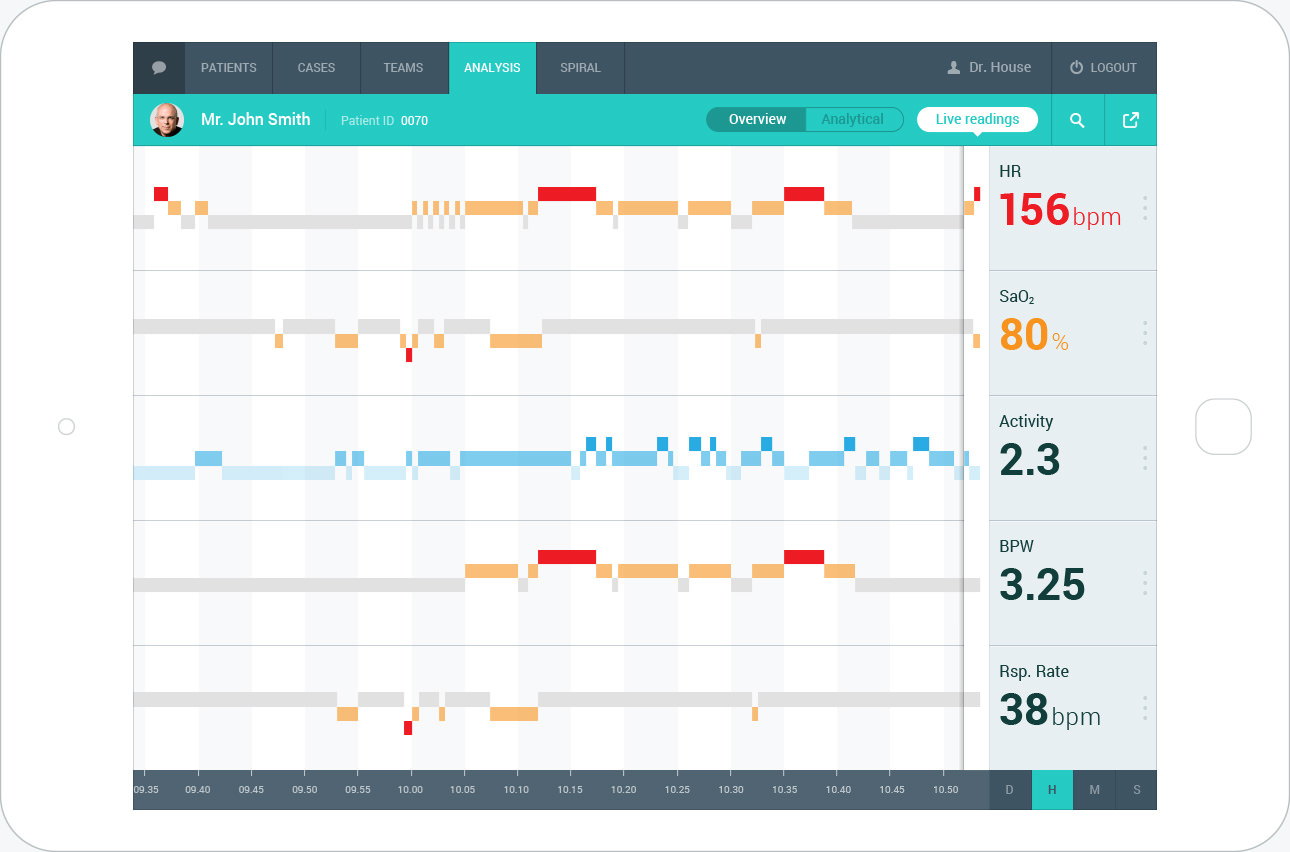 The data visualisations focused on fusing multi-sensory data into engaging and easy-to-use information that can be used by both medical and non-medical experts.
As part of the non-expert view, the data display focused on visualising negative correlation to alert users of potential risks and anomalies in their physiological data.