I got 448 problems but – no actually, they're all breaches
Visualising the data breaches in 2015
The project
Data breaches are leaking ever increasing amounts of confidential information. As more of your private data is created, transmitted and stored online, it's not a question of whether you become a victim, it's when.

So even if the public disclosure of millions of wannabe adulterers didn't affect you, another breach might. Some result in a few rogue emails, while others have the potential to ruin lives and topple billion dollar organisations.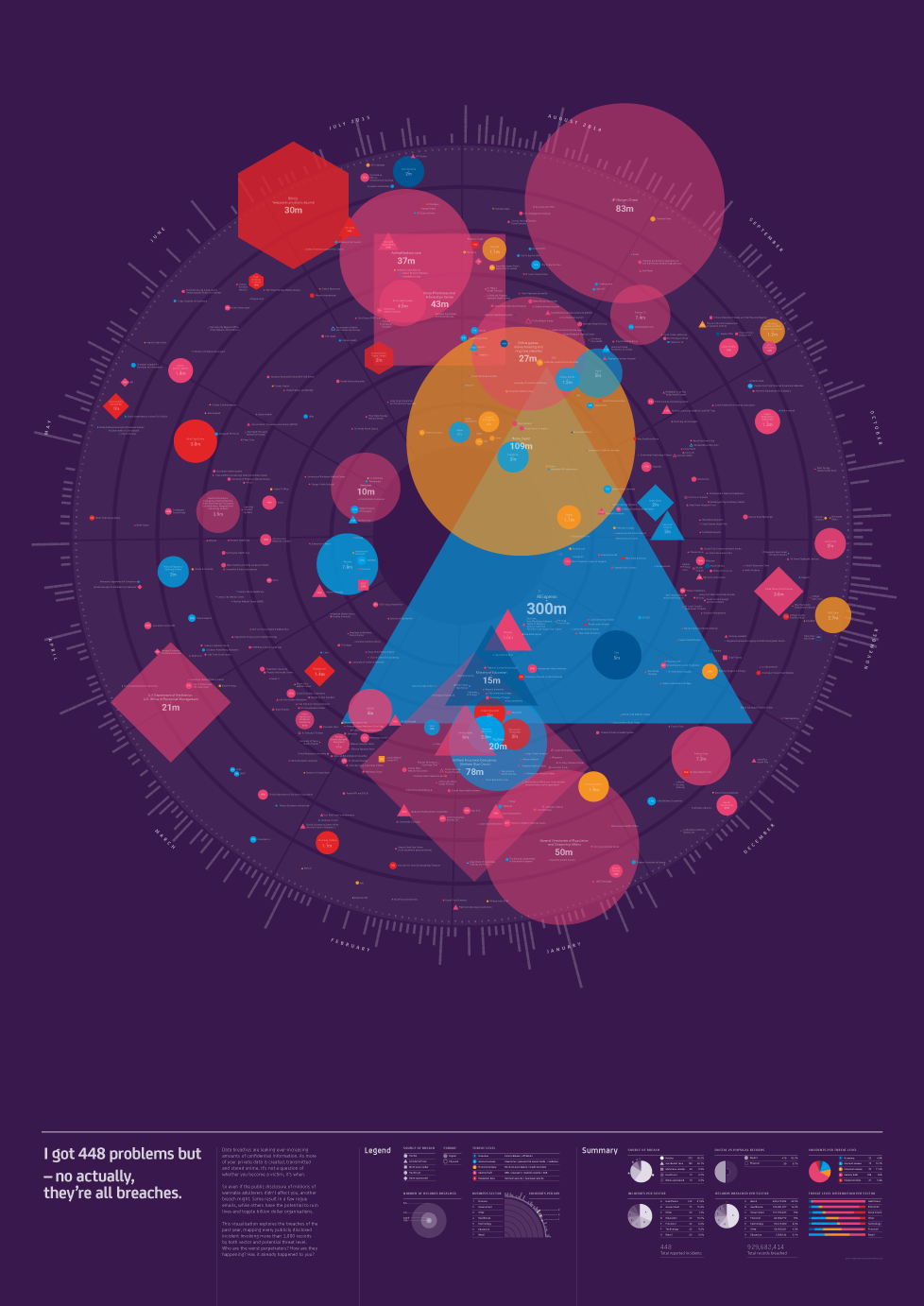 The process
As part of our private i exhibition, Bob created a piece that looked at the scale, variety and severity of data breaches.
The visualisation explores the breaches of the past year, mapping every publicly disclosed incident involving more than 1,000 records by both sector and potential threat level. Who are the worst perpetrators? How are they happening? Has it already happened to you?
The piece shows the different sources of the breaches: for example if the data was taken by a hacker or whether it was accidental loss.
As well as the cause, it was important to look at the levels of threat. As there's so much data being produced, there will be breaches but the severity depends on what information was taken. Medical records, passport details and national security numbers are amongst the most personal types of data that can be dangerous in the hands of others.