Benchmarking countries according to their performances in the Rule of Law
The project
LexisNexis asked us to create an interactive visualisation to tell the story of the Rule of Law: why it's important, how it impacts aspects of our lives and how countries score against it.
The process
We created a series of visualisations to look at the different aspects of the Rule of Law index.
The map and list of countries gave users an overview of the scores, allowing them to get more information in hover states about contextual factors like population and GDP per capita.
The visualisation then allowed users to plot these scores against factors like wealth, child mortality and homicide rates. By exploring the data themselves, users get more quickly engaged with the results and can start to pull out patterns and narratives.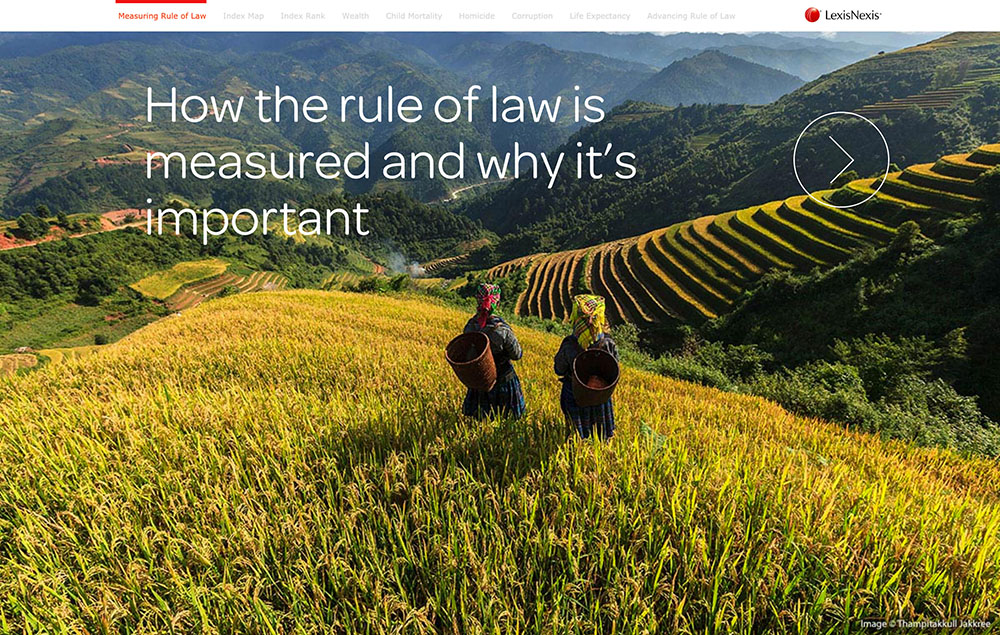 The final page was a look to the future: discussing how we can advance the rule of law and case studies of what's happening at the moment.