Promoting data-driven diversity in business
The project
In partnership with the Economist Intelligence Unit, we designed and built an interactive which visualised the results of their 'Pride and Prejudice' survey.
The survey collected opinions from around 1,000 business executives to examine trends in LGBT diversity and workplace inclusion.
The process
As the data visualisation partner for the 'Pride and Prejudice' events, we created a suite of assets which looked at the key findings from the survey.
There was also an interactive at the events which allowed attendees to interrogate the survey results, accompanying the narrative of the speakers with the data.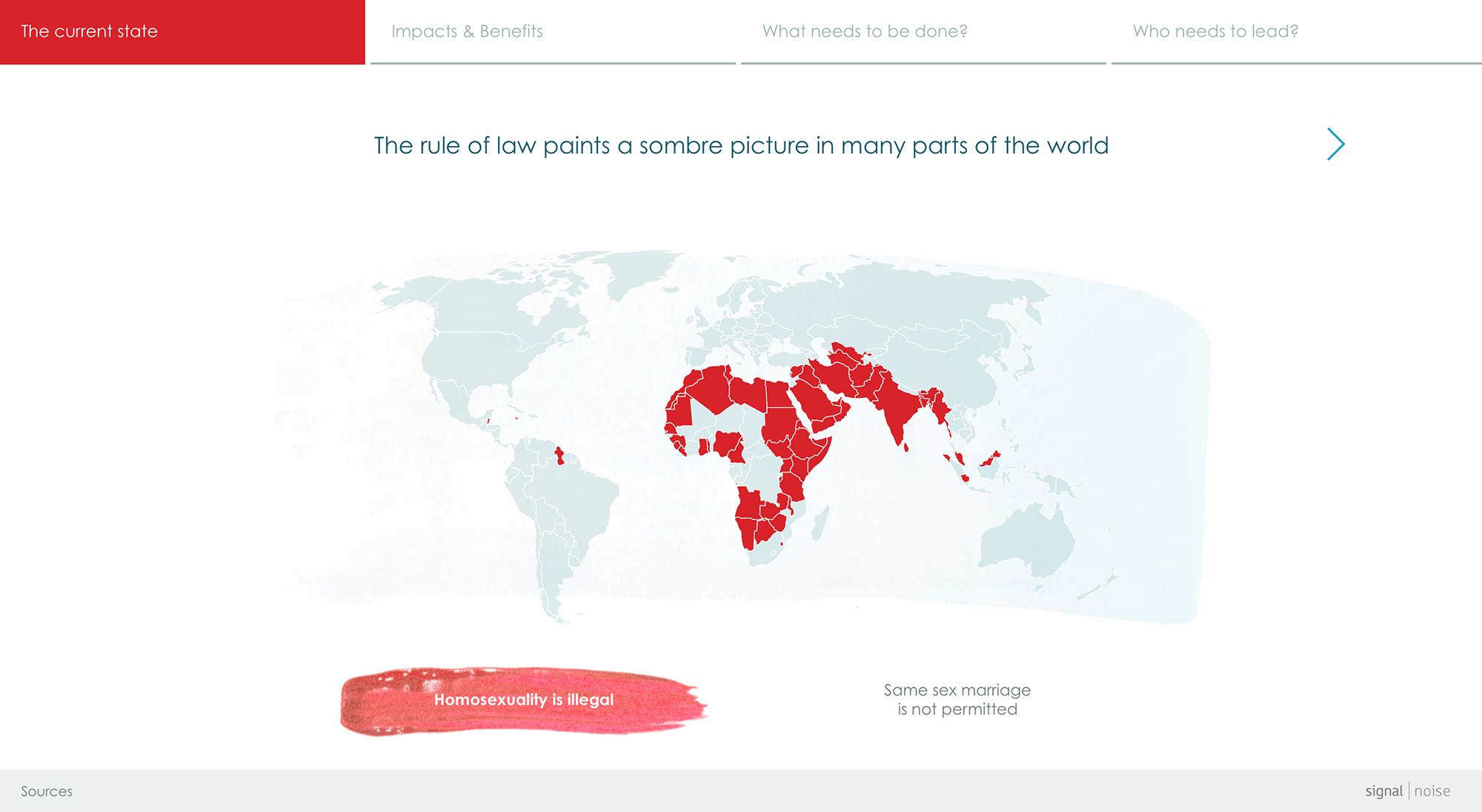 For the interactive visualisation we took the survey results and split them into four sections:
The current state
Impacts and Benefits
What needs to be done?
Who needs to lead?
We grouped relevant questions under these headings to help tell the story in the clearest way possible.
The visualisation allowed users to slice the data with different filters (ie. region) to explore the results in a more active way.
As LGBT issues are so personal - and can be poignant - we wanted the data to speak for itself and for people to navigate it in their own way.
Have a read of our blog post on the conference.