The perils of our perceptions
An interactive visualisation that asks users: how much do you really know about your country?
The Project
The project took the results from the Ipsos MORI survey and encouraged users to test their own knowledge against the existing respondents.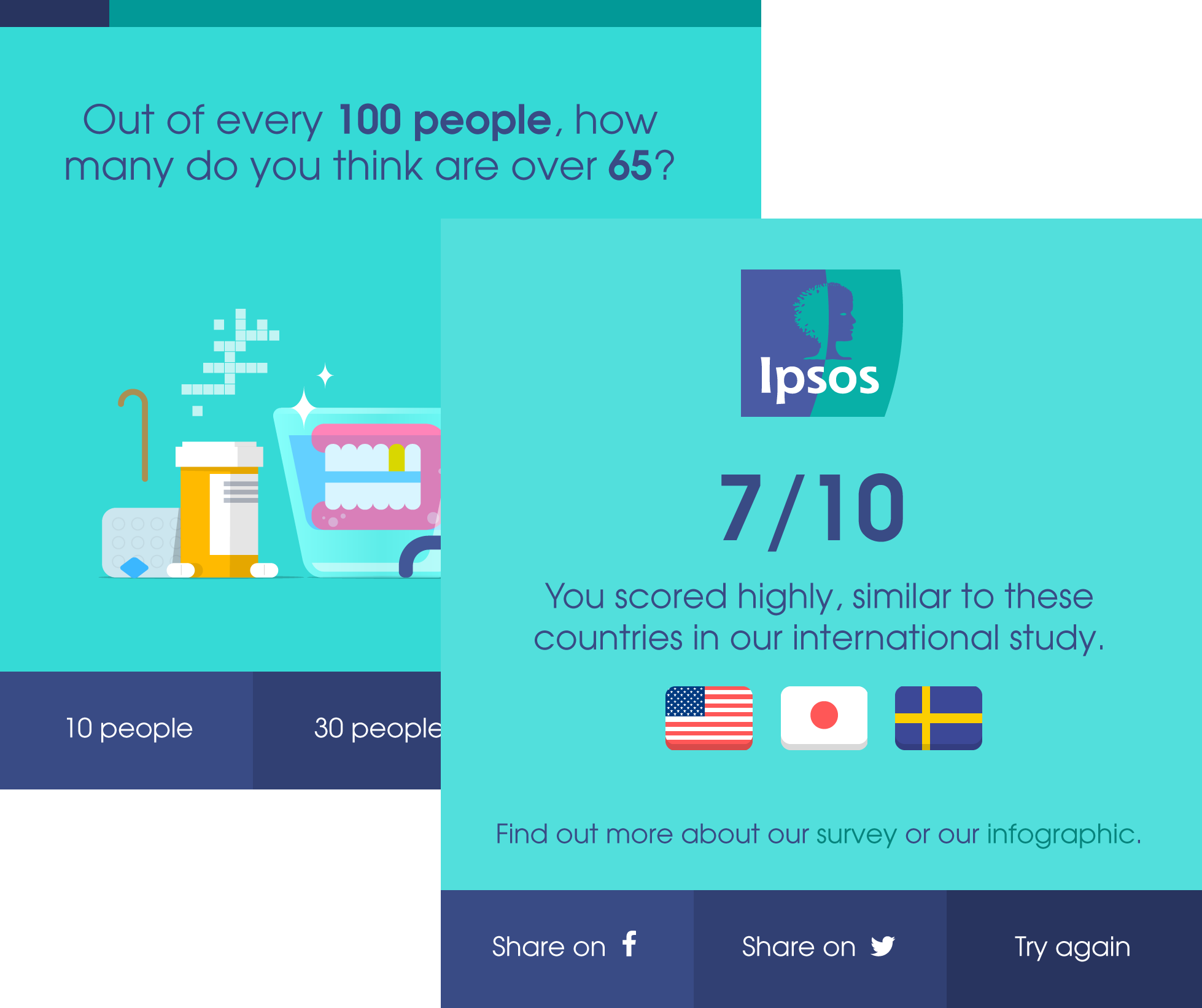 The Process
In order to avoid the monotony of classic questionnaires, we illustrated each topic to accompany the questions.
Users are given three multiple choices answers to choose from for each question. Then after answering them all, they are given a score out of ten.
In order to contextualise perceptions, the results screen also tells you countries that received a similar score.
The campaign received coverage from many different UK news channels and encouraged engaging interaction with the survey results.